Soooo OK here it is. It has been a long time coming.
I have to stop work on my stealth game.
Why?
Well to be honest. I'm not into it. I learned a pretty hard lesson recently that if you aren't into something, you can't force it. Like I may come back to it later (however there is no guarantee), but right now I have no passion for that project. And what is the point of having a passion project when you have no passion for it. I love the world I created and the idea I originally came up with, but yeah.
HOWEVER
This is me, you really think I would stop making my own games in my free time? I live and breath this shit. Seriously, look at this picture of me from a couple of years ago.
So what is next?
Space JRPG.
Yup, you heard right. That behemoth of a genre. To be honest, every time I have talked to people about passion projects they have always said "you really just want to make a JRPG". And to be fair it's true. games like Final Fantasy and Chrono Trigger along with tools like RPG Maker got me into making video games.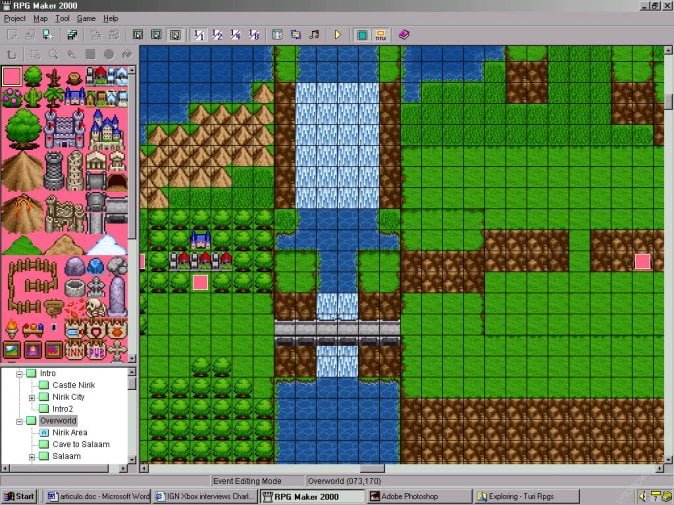 Say what you want about how hard, the genre and whatever, but it is what I want to do. There is actually a pretty cool article on tutsplus about making JRPGs.
So why in Space? It's a really overused genre with lots of disappointing games like No Man's Sky.
Hey, I grew up loving Star Wars, Gundam and all kinds of space stuff. However, it was one game that sparked my drive. It is not my favourite game, but I did buy it on it's interesting premise of a JRPG in space. Unfortunately the entries in the series since have been a bit lackluster.  So I thought I would give it a crack of actually making a good JRPG in space.
Space is also a bit boring at the moment from a story perspective. Hollywood keeps going on about how space is being alone, and games like Destiny and No Man's Sky seem to skip story all together. I want more of the Mass Effects and Cosmic Star Heroines.
The final "pillar" of the game I want to make is a rpg full of personal stories.
The previous project just came from ideas from films and games. The only "personal" thing that was attached to it was that I like those things. I was not really in my art, it wasn't really personal to me. And art that is personal is also the most interesting. And games are art. Great games like Hyper Light Drifter have been built from a personal place. And I have felt, even though JRPGs are probably one of the best ways to tell a story through a game, the characters are often super shallow and are barely developed. In life we go through really great experiences and sometimes really really shitty experiences. Why not use these to make a great story that people can relate to.
So there it is, in writing. I have said it, and now I have got to go and deliver on it. BRB peeps, I have got a game to make.